The delegation headed by Serik Aidarbekov, the First Deputy Akim of Atyrau region, accompanied by Ulugbek Uzakov, the First Deputy Hakim of Kashkadarya Region, and Bekzod Suyunov, Hakim of Guzar District, visited the Plant for the production of GTL synthetic liquid fuel in Kashkadarya Region.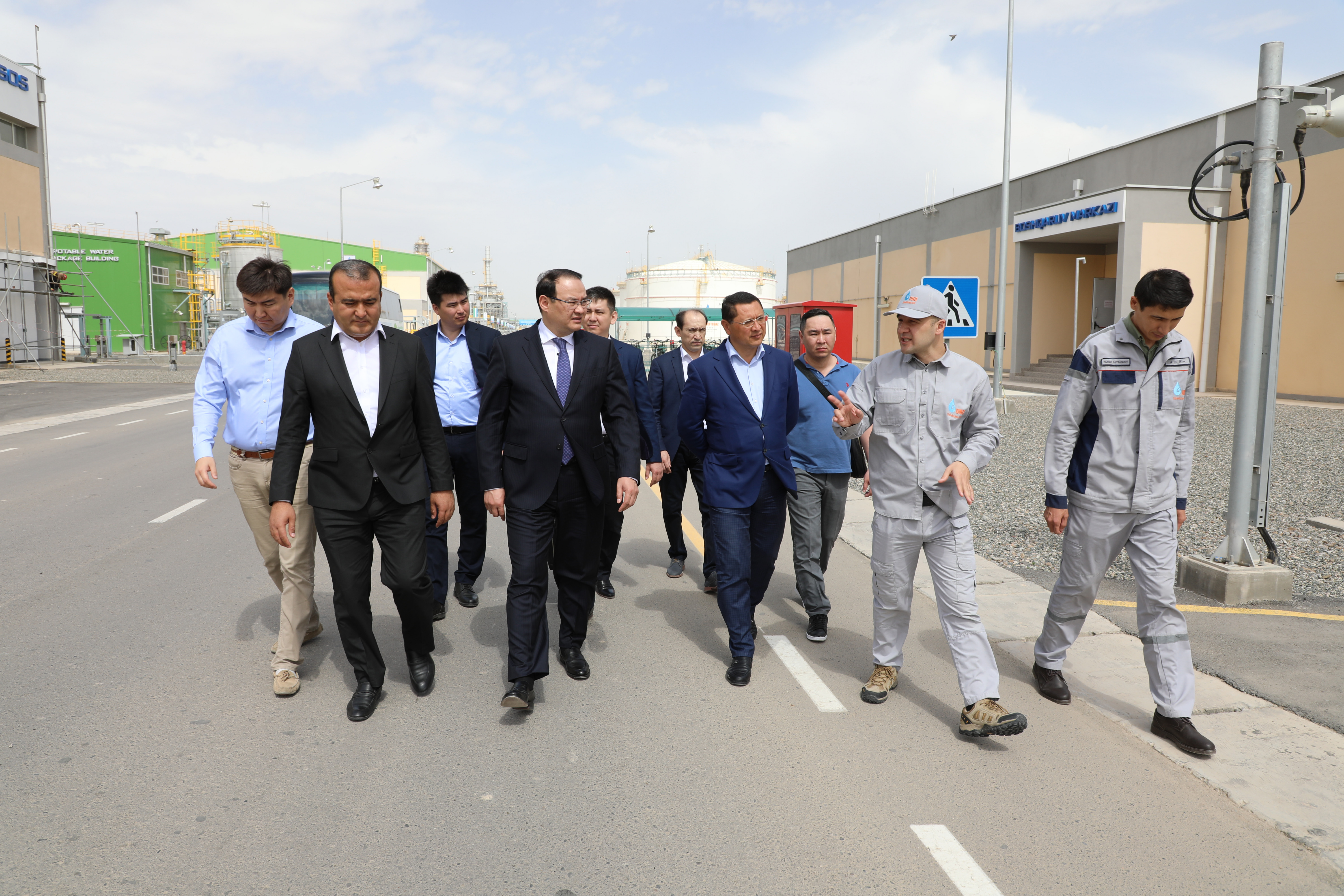 The visit was organized within the framework of the official visit of the delegation of Akimat of Atyrau region of the Republic of Kazakhstan to Uzbekistan.
During the visit, the delegation got an insight into the largest investment project in the region, as well as with production and technological processes of the GTL Plant.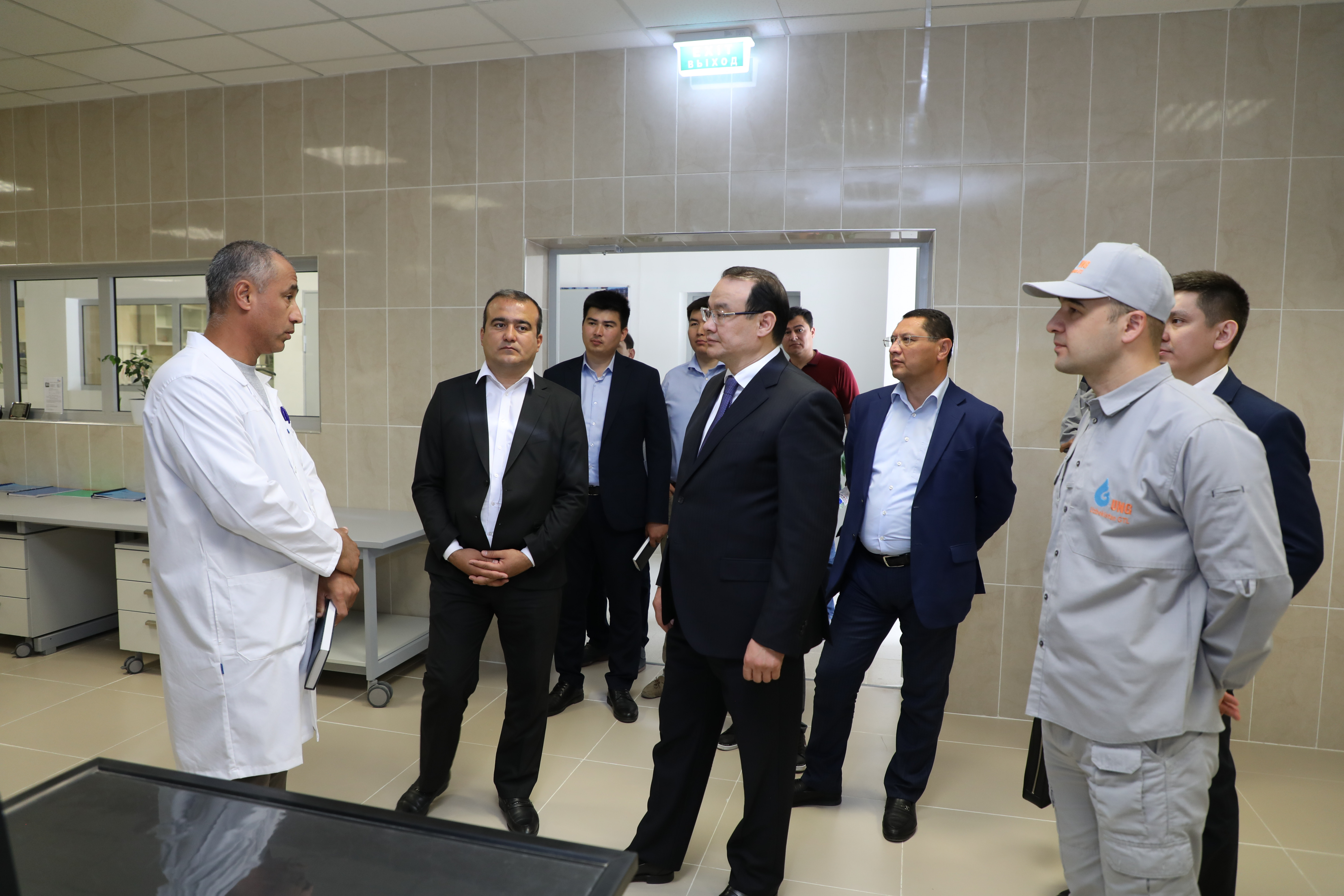 The delegation also visited   the Plant's Central Control Panel, Central Laboratory, which at present are among the most cutting-edge and breakthrough in the CIS, and   engineers' Simulation Training Centre.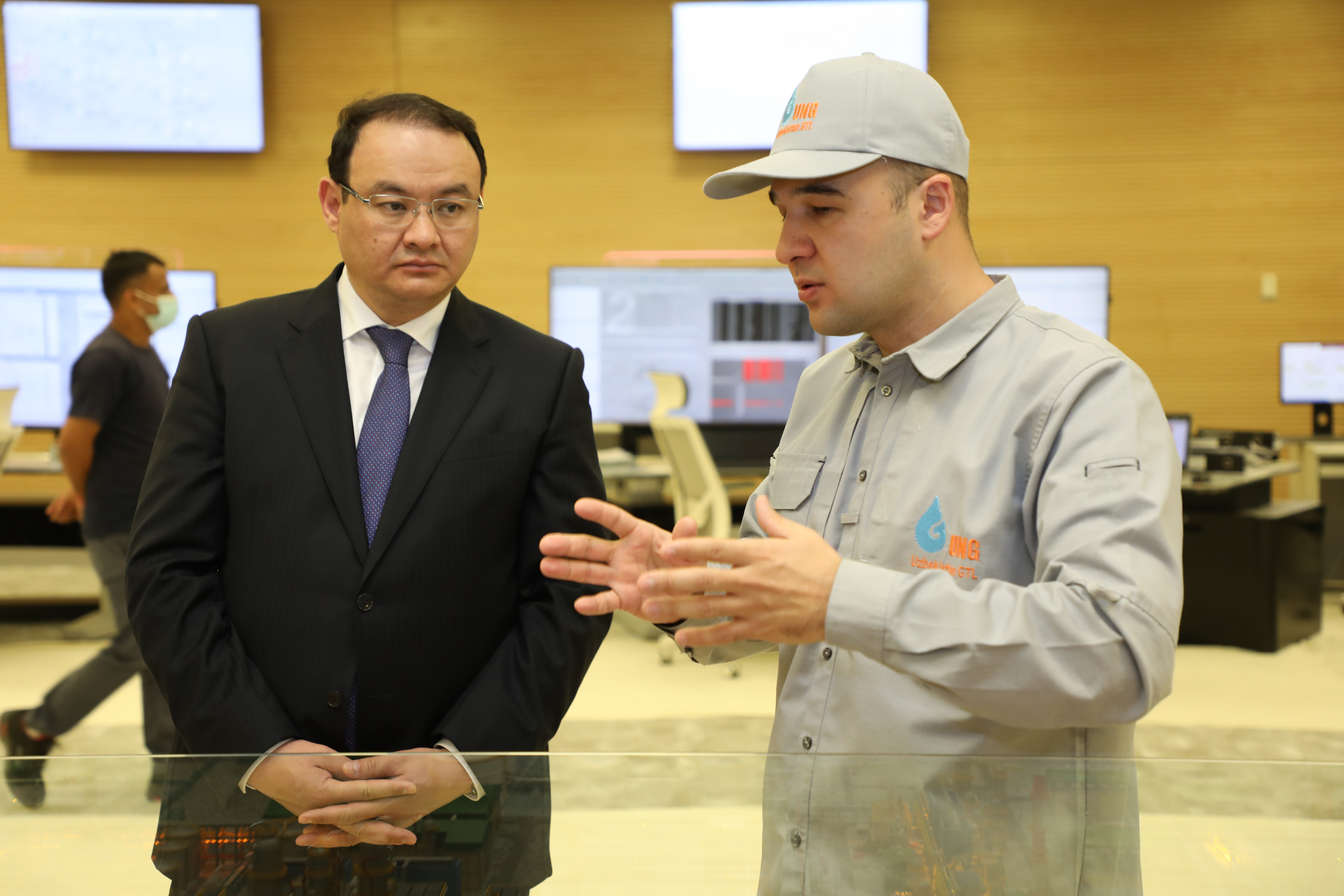 Representatives of Akimat of Atyrau region of the Republic of Kazakhstan expressed their interest in the ongoing structural transformations in the field of deep processing of hydrocarbon raw materials and good progress in development of petrochemicals in Uzbekistan.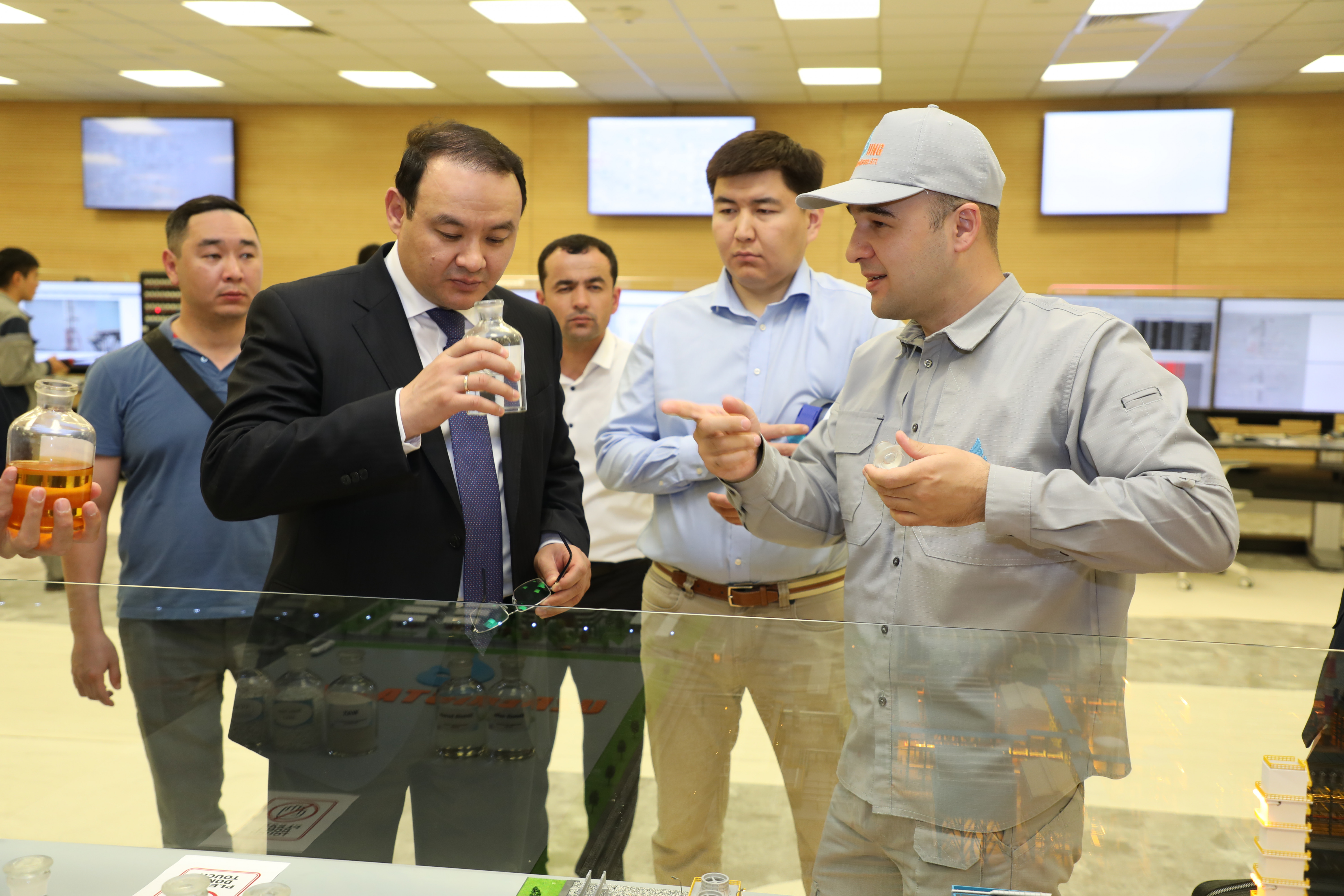 The GTL Plant will produce over 1.5 million tons of high-quality, eco-friendly petroleum products, such as diesel, kerosene, naphtha and liquefied gas meeting the highest international standards.