In order to ensure the implementation of the decree of the President of the Republic of Uzbekistan "On measures to establish an education-production cluster in the field of oil and gas", the work of replenishing the personnel reserve of the "Uzbekistan GTL" plant with promising young students is being carried out consistently. 
More than 200 students who achieved good results in the 2nd stage of the UzGTL scholarship program held among students in September-November 2022, as well as 21 students studying in the 3rd-4th year within the framework of the memorandum concluded with Termez Institute of Engineering and Technology, had the opportunity to conduct production practice at the "Uzbekistan GTL" plant in 2023.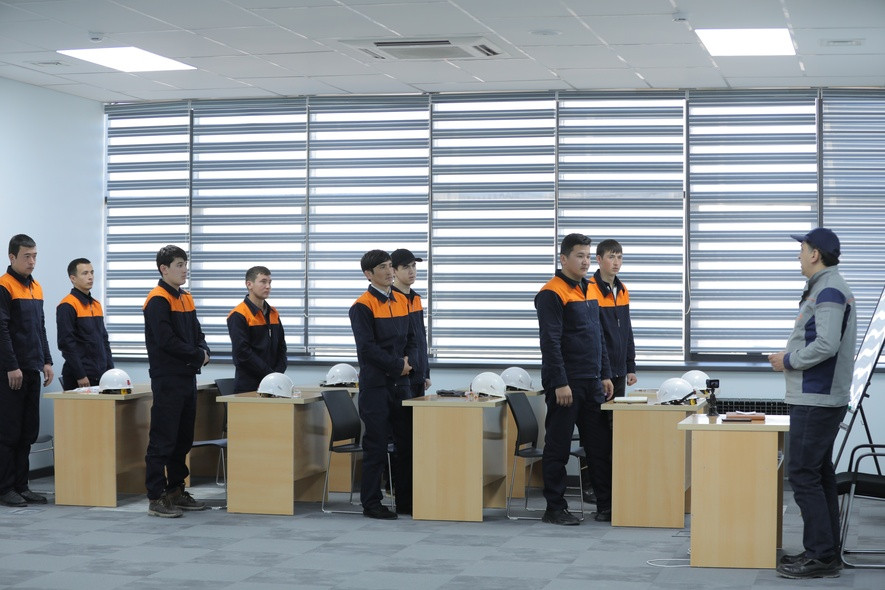 The 1st group of these students started practical training on February this year. During the practice, based on a specially developed plan, they will be given the opportunity to familiarize the factory and apply their theoretical knowledge in practice under the guidance of experienced internship leaders who are appointed from the company.
In addition, students will be provided with personal protective equipment, uniform, 3 times hot meal, transportation around the plant area, and accommodation during the practice.